Expressions Walls
Transolid Expressions walls are made of hygienic, non porous compression molded solid surface material that is right on trend in the latest colors and patterns. These wall panels are simple to install and adaptable to your space because Expressions walls can be cut to size.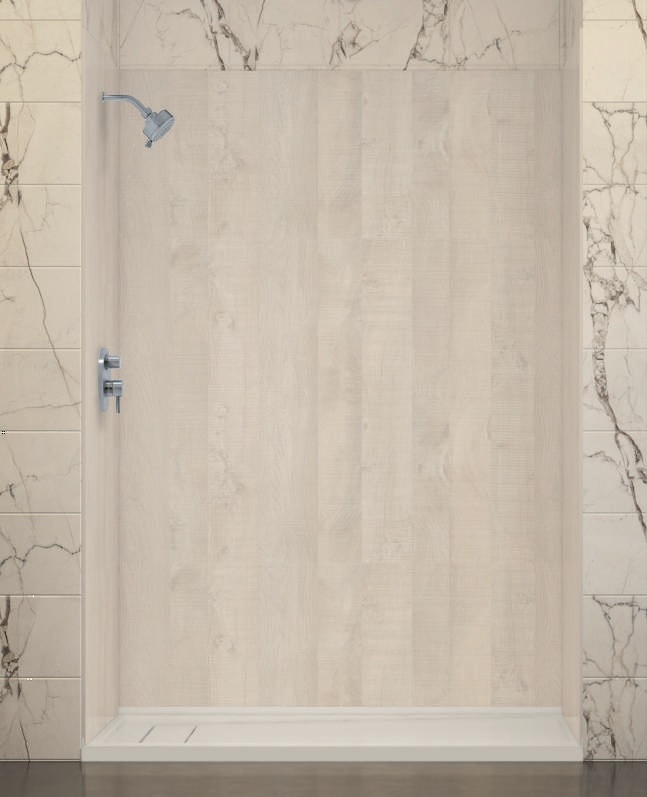 Expressions walls are durable and resistant to stains making them virtually maintenance free. The outside edges of the wall panels are factory-finished for easy installation. They are also mold and mildew resistant.
Expressions material is made with color that won't scratch off and have beveled outside edges that are trimmable for an easy installation. The thick 1⁄4" compression molded solid surface material is superior in strength, beauty, and is easy to clean. Another feature is that this surface is an extremely dense material. As a result, it provides an environment that is very unfriendly to bacteria and won't promote the growth of it.