A Few Features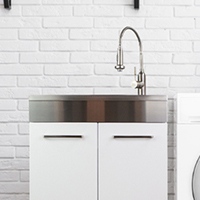 Stainless Steel Sink
Handcrafted with a beautiful and durable 18 gauge stainless steel to resist corrosion, rust, dents, and noise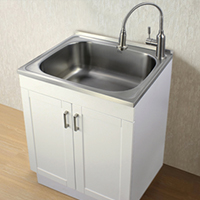 Extra Deep Bowl
This 9.7-inch deep bowl offers more room inside the sink for whatever you need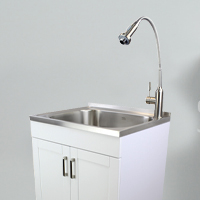 High-Arc Faucet
This stainless steel high-arc faucet features a flex-neck and 360-degree swivel that makes it easy to clean even the hard-to-reach places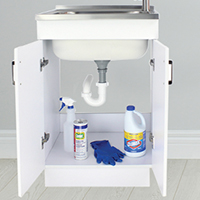 Storage
Built with plenty of storage to hide all of your household cleaning and laundry products, also available with pull-out basket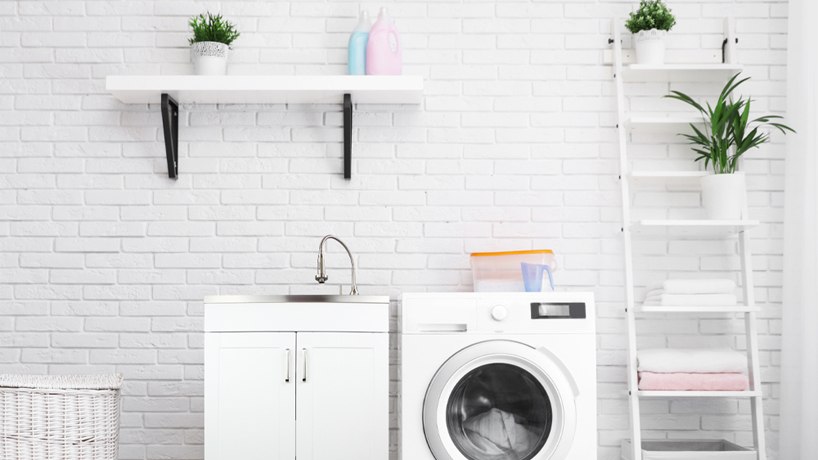 We love our
Laundry Tubs
This timeless piece has been intentionally designed with beauty and durability to go beyond the basic functions of a laundry sink and bring functionality to your desired space.

View All Here
Why A Laundry Tub?
The Cabinet
This beautiful and durable laundry tub is built to compliment any laundry room, mud room, or garage. The brushed nickel handles and soft-close hinged door create a quiet close, while the sealed basement prevents moisture from damaging the integrity of the cabinet.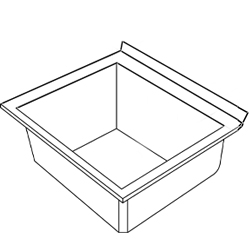 The Sink
This 9.7-inch extra deep sink provides plenty of space for large buckets, paint pans, or anything else you may need to scrub. Handcrafted with 18-gauge stainless steel, this sink is beautiful, durable, and dent resistant.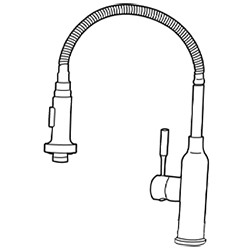 The Faucet
Our High-Arc stainless steel flex-neck faucet has a 360 degree swivel neck and is able to get those hard-to-reach spaces. Equipped with a slim, easy-to-use spray setting adjustment button and a lever handle that is easy to grip, this faucet is perfect for convenience and versatility.
Our Plastic Laundry Tub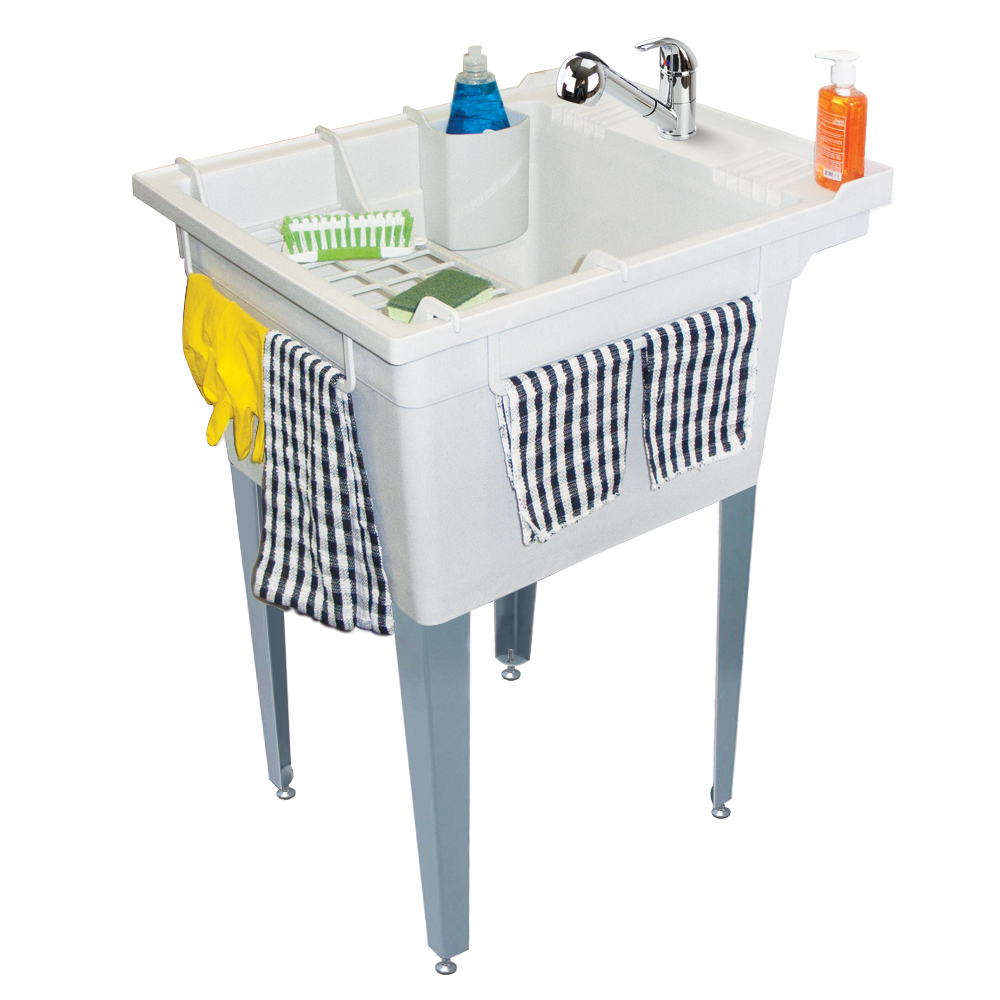 Our plastic laundry tub brings a new element of functionality and practicality to your space. Its durable, low-maintenance structure provides you with a tub that is built to withstand all of your household needs. Our plastic laundry tub includes convenient accessories such as a bottle holder, drying rack, front and side towel holders, p-straps, and supplies. Another feature is a leak-proof, integral molded-in drain with stopper. The faucet designed for this model is a single lever faucet with a pull-out dual function spray. It has a swivel spout and comes in a beautiful polished chrome finish. The brass construction and 1.8 gpm flow rate offers a durable piece that saves 20% more water. Our plastic Laundry Tubs come in a Floor Model and Wall Model.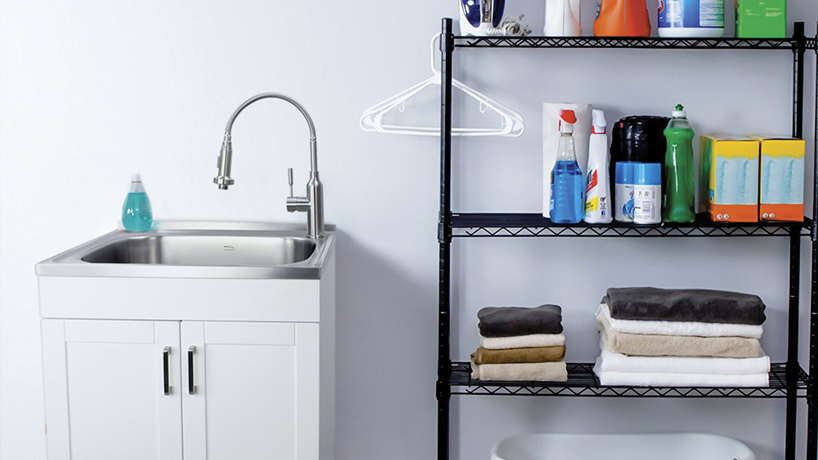 Find Your Match
Our Laundry Tubs are
beautiful and practical.
Find your perfect fit here.