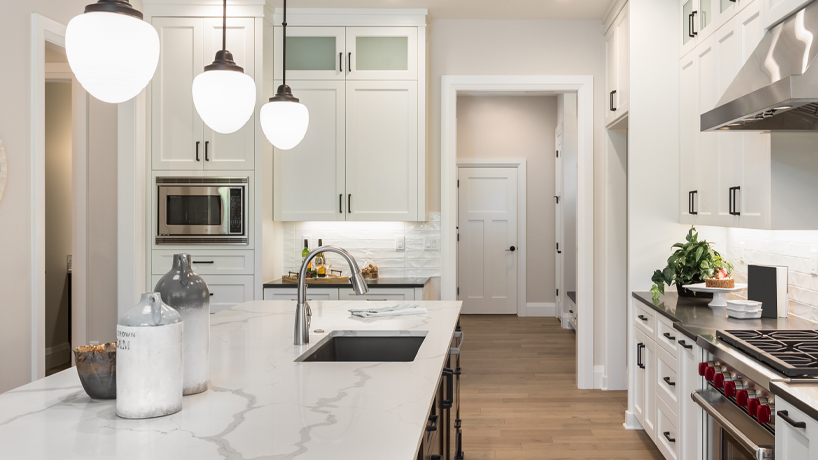 Our faucets are one-of-a-kind.
The timeless design of our kitchen faucets works in every kitchen and are a dream to use. Crafted to bring beauty and innovation to any and every space.

View all of our Kitchen Faucets here.
Confidence in our Faucets
Our high performance Kitchen Faucets are crafted of the highest quality materials inside and out. The quality brass material provides a durable construction and a beautiful piece to your kitchen. Our faucets have a 1.8 gpm which saves 20% more water. All of our faucets are backed with a lifetime warranty which makes Transolid the better option.